Conquering Your Domestic Cleaning
22

Nov 2013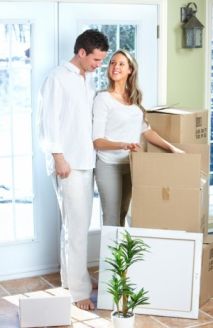 Your home is an important place because it is where you can spend most of your time, it is where you go to relax, feel safe and use it as the hub of your life. In order for it to achieve these things successfully, it must be in good condition. If it is messy, dirty, dusty, disorganised, cluttered, etc, then you cannot truly feel happy there and it can make things inconvenient for you. Keeping you home clean is the answer, but this is no easy task, because it requires many hours of work, in which you have to commit all your energy and free time. It doesn't have to be this much of a chore though, and ally you need to combat it is some guidance, preparation and information.
Preparing for you cleaning chores will help make things much easier. Rather than running in, randomly doing afferent tasks you should assign times and days to when everything should be done. By doing this you can ensure you don't forget or rush through the process, you will be able to give it enough time to complete properly, you can manage it around other duties and commitments and it lets you stock up on everything you will need. Keep to this every week and your cleaning will go smoothly and allow you to keep on top of things.
Stocking up on everything you require will mean that you can complete each cleaning task fully and do not have to stoop because you are lacking something. Look at your schedule to work out what you need and then visit your local stores and buy what is required. This can include wipes, clothes, paper towels, dusters, mops, brushes, a vacuum cleaner, polish, detergent, bleach, etc. If you always buy more than you need then you should never worry about running out.
Paper towels and cloths are a powerful tool in keeping our home spotless. They enable you to wipe up and spill or dirt as soon as it happens, preventing it from drying or becoming embedded. You can use them to wipe a variety of items and if you have them freely available and stocked, people in our home will eliminate mess as soon as it crops up. Similarly, if you have the best cleaning agents you can make everything in your abode sparkle, as well as thoroughly banish germs. Read reviews and ask friends to discover which the best ones are. A vacuum cleaner with an assortment of attachments will let you handle any part of your floors and carpets, keeping them looking their best.
If there are several people living in your home then you should get them involved with the cleaning. Assign tasks or areas to them, possibly using the schedule, and then everyone will handle something. Meaning no one person has to do all the work. Encourage them to do things rather than force and they will be more likely help and work towards a clean household.
Keeping items together can greatly can your home from becoming cluttered. Ensuring that items are put back in their place will prevent things from being lost, so buy containers and let everyone know that its contents should always be returned. Using matching adhesive strips will keep items together and encourage people to put them back in the proper place. Label containers and everyone will know where things are supposed to be and have no excuse for not returning them.
Cleaning you home can be tough, but you can conquer your domestic chores with these tips.